Flower delivery Voorburg is possible at Flower delivery The Hague. Flowers are always a welcome surprise. Whether it's a festive occasion such as a birthday or anniversary, cheering up a sick person or perhaps 'just for the heck of it', as a nice gift. Delivering your floral greeting in person is of course the nicest thing, but unfortunately this is not always possible.
Our delivery area in Voorburg:

Fortunately, there is a top florist operating in The Hague, which ensures that you can also deliver flowers remotely in Voorburg without any problems, if that is where the lucky recipient lives. In fact, employees of the Hague florist drive around the region all day, ensuring that orders made are delivered to homes or workplaces with the utmost care. Flower delivery in Voorburg therefore means, that guaranteed flora of top quality can be expected.
Flower delivery Voorburg is a matter of course for us.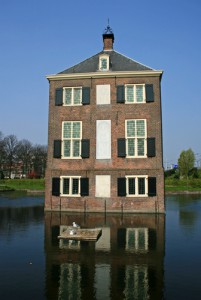 If you want to order flowers in Voorburg, you can easily do so online through our webshop. On our website, choose from our product range, enter the address where you would like us to deliver flowers in Voorburg and pay for your order. From then on, our specialists will immediately start working for you to put together the most beautiful bouquet possible. Because we only work with brand-new products, you can rest assured that the recipient will enjoy the bouquet for an extra long time after we deliver flowers in Voorburg. Orders of bright surprises placed before 1 pm will be delivered to the desired address in Voorburg on the same day.
Classic villas and country houses reflect rich history of Voorburg
Voorburg is a place with a long history. Around the beginning of the era, Romans already lived in the area. The place got its current form from the 8th century onwards and over the centuries it became increasingly popular with wealthy citizens, who held high positions in The Hague. They chose Voorburg their to build a country house there. Something that can still be clearly seen today in the numerous beautiful historical villas and country houses along the Vliet river and Oosteinde street.