Would you like to use our flower delivery Nootdorp service? No problem. We will gladly visit you to provide you with daily fresh flowers. Choose flowers delivery Nootdorp and take advantage of our special offers. Say it without words, but with flowers. It is an old and beautiful custom to give each other flowers as a sign of love or appreciation. Or simply as a nice gift. Flower delivery The Hague makes ordering flowers online easy.
Our delivery area in Nootdorp:

Quick and easy flower delivery in Nootdorp
At Bloemen bezorgen Den Haag you can choose from a wide and versatile range of flowers in cheerful and fresh colours. Mixed varieties, gerberas, lilies, orchids, roses and seasonal surprises. From classic and pure to modern and romantic. The flowers are of excellent quality and from a renowned florist.Our standard for flower delivery in Nootdorp is just as high. Customer-friendliness and good service are of paramount importance to us. You can order flowers quickly and easily from your computer, and we will take care of flower delivery in Nootdorp. You do not have to leave your house and are assured of a smooth and proper delivery.
Nootdorp is the place of the short track and of Jan Janssen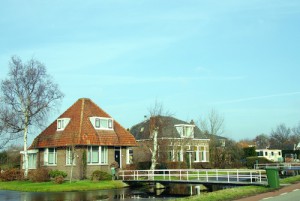 Flower delivery The Hague knows its way around Nootdorp, a small town in the South Holland municipality of Pijnacker-Nootdorp. The former church village grew out of the administrative lordships of Nieuwveen and Hoogeveen. Several historic houses and some churches still show traces of the past. Consider the Protestant village church with a tower dating from 1547 on Dorpsstraat and the Roman Catholic Bartholomeus church on Veenweg, which dates from 1871. Nootdorp is known for its annual short course race during Nootdorp fair week. Here, riders compete for the Silver Whip, a prize created as early as 1792. And of course, the winner gets a beautiful bunch of flowers. Nootdorp is also the hometown of cyclist Jan Janssen, the first Dutchman to win the Tour de France.
We deliver flowers throughout Nootdorp
Ordering flowers in Nootdorp has never been easier. Quickly choose from our rich selection and let us deliver your flowers throughout Nootdorp. We are affiliated with Bloemisten opzijnbest and will make someone happy with a full bouquet of flowers on your behalf.