Bloemen bezorgen Scheveningen
Zeg het met bloemen. Met het geven van bloemen, kunt u zich op vele manieren uiten. Met rozen geeft u een liefdesverklaring af, met een oranje boeket drukt u vrolijkheid uit en een wit boeket staat voor puurheid en elegantie. Wat u er ook mee wilt uitdrukken, Bloemen bezorgen Den Haag is uw vertrouwde adres om in de Zuid-Hollandse regio de mooiste bossen te laten bezorgen. U kunt ook voor bloemen bezorgen in Scheveningen bij ons terecht. Kies op onze website voor bloemen bestellen in Scheveningen en wij zorgen ervoor dat uw fraaie boeket zo snel mogelijk op de plaats van bestemming komt.
Ons bezorggebied in Scheveningen:
Bloemen bezorgen Scheveningen als hoogstaande dienstverlening
Bloemen Bezorgen Scheveningen staat voor snelheid, kwaliteit en een divers aanbod aan dagverse bloemen. In ons online assortiment vindt u onder meer een witte orchidee in pot, grandioos rozenboeket, prachtige lelies, feestelijke gerbera's en romantische gemengde boeketten. Maar ook voor een seizoensgebonden verrassingsboeket kunt u bij ons terecht.
Wij halen dagelijks verse bloemen van de veiling in Aalsmeer, waarmee u verzekerd bent van hoge kwaliteit. De door u geschonken bloemen blijven lang goed in de vaas. Bloemen bestellen in Scheveningen gaat snel en is eenvoudig. U klikt op de afbeelding of naam van het boeket op onze website en plaatst de bloemen in uw winkelwagen. Afrekenen kan met iDEAL of creditcard in een beveiligde betaalomgeving. Als u vóór 13.00 uur bestelt, zorgen wij dat nog dezelfde middag het bloemen bezorgen in Scheveningen plaatsvindt.
Bloemen bezorgen Den Haag weet de weg in Scheveningen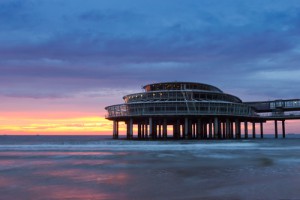 Scheveningen is een van de bekendste badplaatsen van Nederland, gelegen aan de Noordzeekust. Wat ooit in de tiende eeuw een bijna onopvallend vissersdorp was, is nu een populaire trekpleister voor toeristen die van zon, zee en strand houden. De kustplaats heeft diverse historische gebouwen, een beroemde pier en een bruisende haven. De medewerkers van Bloemen bezorgen Den Haag kennen elke straat en staan garant voor een vlotte en nette afhandeling van bloemen bezorgen in Scheveningen.
Maak het u gemakkelijk en kies ook voor bloemen bezorgen in Scheveningen. U hoeft er de deur niet voor uit, maar kunt gewoon thuis of waar u ook bent via een computer met internetaansluiting uw bestelling plaatsen. Het is een kleine handeling waar u een ander een groot plezier mee doet. Aarzel niet langer en kies uit ons assortiment uw favoriete boeket.