"Bloemboutique Ton Hofman is een echt familiebedrijf met een eigen karakter. Een kleine oase van bloemen en groen in één van de gezelligste winkelstraten van Den Haag, de Frederikstraat. De winkel wordt sinds 1984 met passie, liefde en vakmanschap gerund door Ton, Vera en hun dochter Kim"
Ons Team
Ton en Vera zijn gediplomeerde bloemisten die hun vak verstaan. Na jarenlang werkzaam te zijn geweest bij de meest gerenommeerde bloemenzaken van Den Haag, openden zij in 1984 de deuren van hun eigen winkel: Bloemboutique Ton Hofman.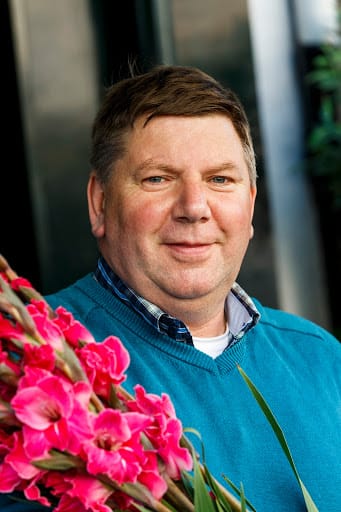 De bundeling van hun kennis en creativiteit gaf de kersverse bloemenzaak een vliegende start, en inmiddels leveren Ton en Vera al ruim dertig jaar de meest bijzondere boeketten en bloemwerken.
Ook dochter Kim heeft voor het bloemenambacht gekozen. Ook zij is gediplomeerd bloemist en staat haar ouders met veel plezier bij in de winkel. Zo is Bloemboutique Ton Hofman uitgegroeid tot een echt familiebedrijf, waar persoonlijke service, hoge kwaliteit en liefde voor het vak centraal staan.
Aangezien de vraag van klanten om bloemen te bezorgen toenam, is Bloemboutique Ton Hofman sinds juni 2014 gestart met Bloemen bezorgen Den Haag. In onze webshop kunt u eenvoudig en veilig boeketten bestellen en laten bezorgen in Den haag en omstreken.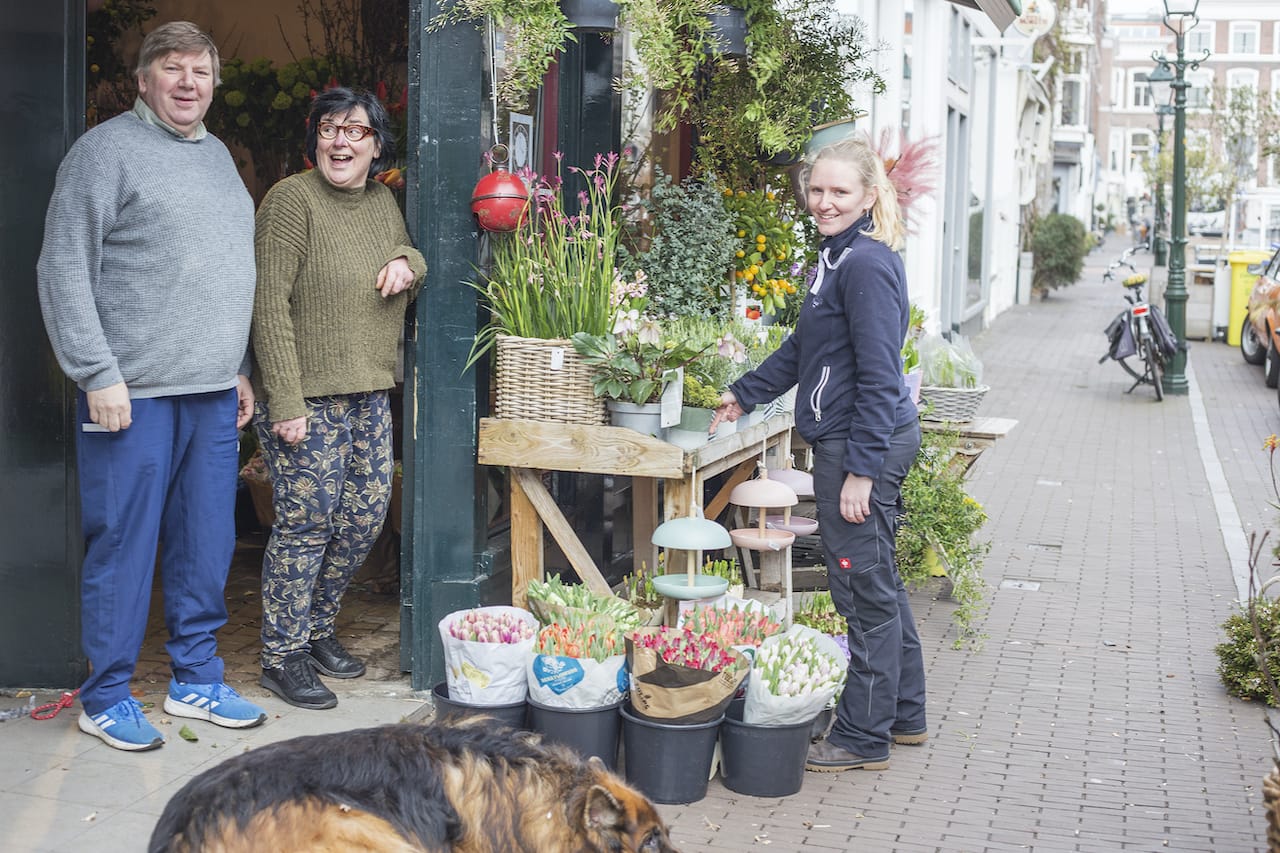 Assortiment en diensten
Bij Bloemboutique Ton Hofman bent u aan het juiste adres voor boeketten en bloemwerken voor iedere gelegenheid. Wij hebben een ruim assortiment boeketten en zijn gespecialiseerd in het maken en bezorgen van rouwboeketten in Den Haag, bruidsboeketten, tafelversieringen, verjaardagsboeketten en jubileumboeketten. Ook voor decoratie van uw huis of feestruimte kunt u bij ons terecht. Heeft u bijzondere wensen? Wij geloven in een persoonlijke aanpak en bespreken graag de mogelijkheden met u, om zo uw speciale gelegenheid nóg specialer te maken. Bloemboutique Ton Hofmans verzorgt tevens bloemabonnementen voor particulieren en bedrijven, zodat u altijd kunt genieten van verse bloemen in huis of op kantoor. Vragen? Aarzel niet, wij vertellen u graag meer over de mogelijkheden!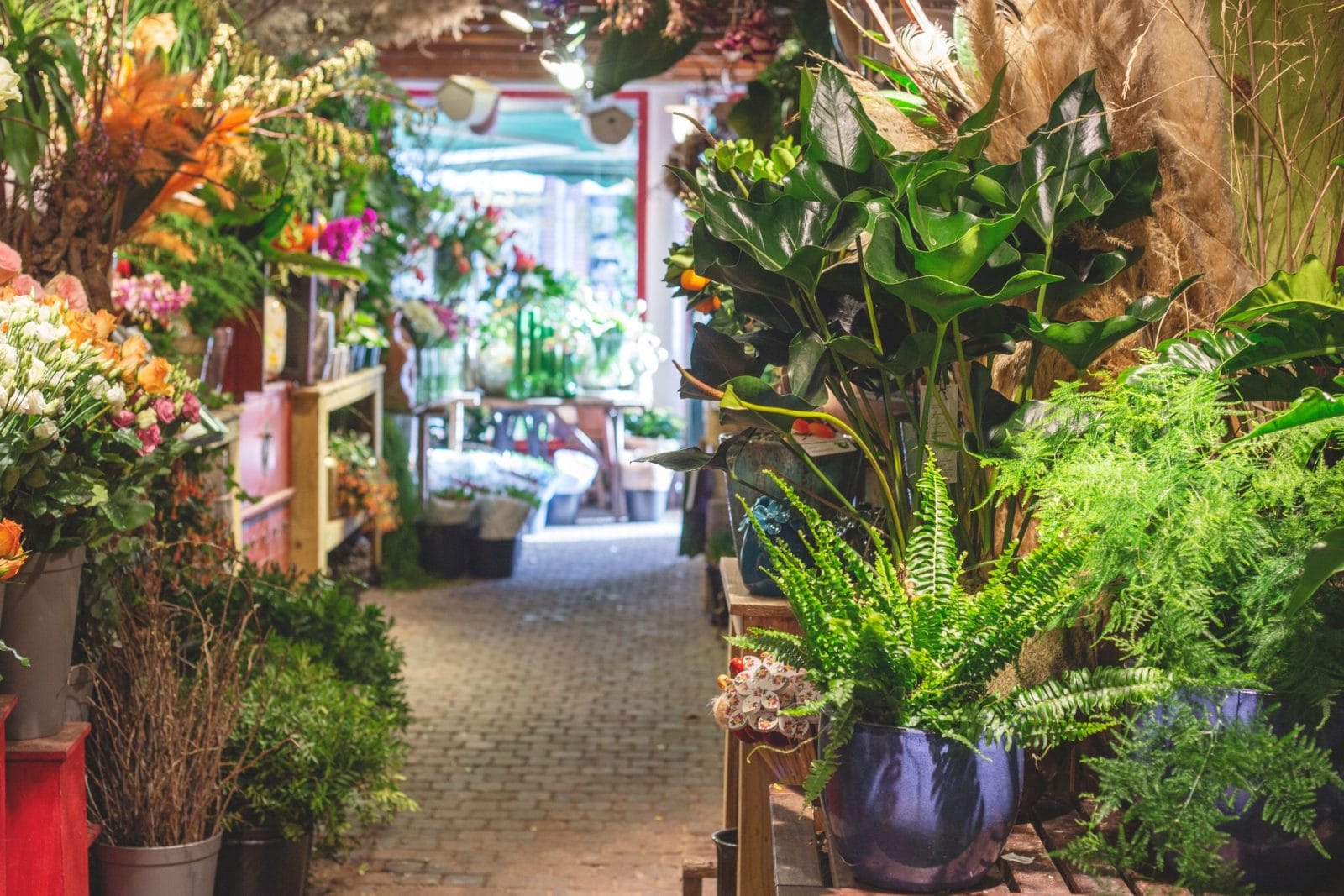 Bloemen laten bezorgen in Den Haag? Dat kan!
Vanzelfsprekend bent u van harte welkom in onze winkel in de Frederikstraat. Het is bij Bloemboutique Ton Hofman echter ook mogelijk om online bloemen te bestellen via onze webshop. Hier vindt u ons uitgebreide assortiment, met boeketten voor iedere gelegenheid. Bloemen Bezorgen Den Haag beschikt over een eigen bezorgdienst, waardoor u er zeker van bent dat de bloemen op de juiste dag en met de beste kwaliteit worden bezorgd. Bekijk ons bezorggebied waar we bloemen bezorgen in Den Haag en omliggende plaatsen. Bestelt u vóór 13:00 uur, dan wordt uw boeket desgewenst nog dezelfde middag bezorgd. Verras een familielid, collega, vriend of vriendin met een bos bloemen van uw favoriete bloemist in Den Haag!