Bloemen bezorgen Wassenaar
Wilt u bloemen laten bezorgen in Wassenaar? En woont u daar zelf niet in de buurt, of u bent niet in de gelegenheid om naar de bloemist te gaan? Wij lossen het voor u op. Bij ons kunt u bloemen bestellen om in Wassenaar te laten bezorgen. U zoekt online een mooi boeket uit en wij zorgen dat het op de door u gewenste dag bezorgd wordt.
Ons bezorggebied in Wassenaar:

Bij wie wilt u bloemen bezorgen in Wassenaar?
Vrienden, familie, collega's: iedereen verdient wel eens een beetje extra waardering. Een bos bloemen is een mooie blijk van uw dankbaarheid, of een leuk cadeau voor een jarige of jubilaris. Als u zelf geen bloemen kunt bezorgen in Wassenaar, kan onze bezorgdienst dat voor u doen. Goede service heeft bij ons de hoogste prioriteit: wij zijn pas tevreden als u dat bent. We kopen elke ochtend verse bloemen in, zodat de boeketten zo vers mogelijk bezorgd worden. U kunt bij uw bestelling aangeven op welke dag de bloemen bezorgd moeten worden. Zo kunt u niet meer vergeten op tijd bloemen te bestellen. Betalen kan gemakkelijk met iDeal of creditcard.
Wassenaar ligt in de Randstad maar toch midden in de natuur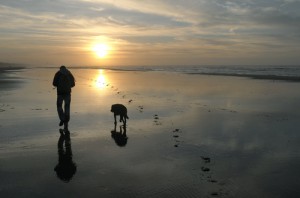 Bloemen bezorgen Wassenaar weet dat mensen niet alleen gek op bloemen zijn, maar ook op de natuur. Wassenaar ligt in een bosrijk gebied en op korte afstand van strand en duinen. In het centrum staat een oude dorpskerk, die gedeeltelijk nog uit de 12e eeuw dateert. Rond de oude dorpskern liggen talrijke villa's. Het is leuk daar langs te fietsen en te dromen over hoe het zou zijn om in zo'n huis te wonen. Net buiten het dorp ligt de Wassenaarse Slag. Dit is een natuurgebied waar nog restanten van de Atlantikwall uit de Tweede Wereldoorlog zijn te vinden. Dit is een prachtig gebied om te wandelen. U bent hier vlakbij Den Haag maar toch midden in de natuur!
Bloemen bezorgen in Wassenaar kan niet gemakkelijker
Via onze website Bloemen bezorgen Den Haag kunt u online ons assortiment bekijken en meteen een boeket bestellen. Onze bezorgdienst bezorgt het graag voor u in Wassenaar!