Flower delivery Wassenaar
Would you like to have flowers delivered in Wassenaar? And you don't live there yourself, or you don't have the opportunity to go to the florist? We will solve it for you. With us you can order flowers to be delivered in Wassenaar. You choose a beautiful bouquet online and we will make sure it is delivered on the day you want.
Our delivery area in Wassenaar:

Who do you want to deliver flowers to in Wassenaar?
Friends, family, colleagues: everyone deserves a little extra appreciation from time to time. A bunch of flowers is a nice token of your gratitude, or a nice gift for a birthday or anniversary present. If you cannot deliver flowers yourself in Wassenaar, our delivery service can do it for you. Good service is our top priority: we are not satisfied until you are. We buy fresh flowers every morning so that the bouquets are delivered as fresh as possible. When ordering, you can specify which day the flowers should be delivered. This way, you can no longer forget to order flowers on time. Payment is easy with iDeal or credit card.
Wassenaar is in the Randstad but still surrounded by nature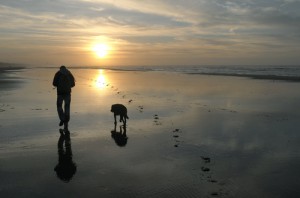 Flower delivery Wassenaar knows that people not only love flowers, but also nature. Wassenaar is located in a wooded area and a short distance from the beach and dunes. In the centre is an old village church, some of which dates back to the 12th century. Around the old village centre are numerous villas. It is fun to cycle past them and dream about what it would be like to live in such a house. Just outside the village is the Wassenaarse Slag. This is a nature reserve where remnants of the Atlantic Wall from World War II can still be found. This is a beautiful area for walking. Here you are close to The Hague but still in the middle of nature!
Flower delivery in Wassenaar couldn't be easier
Via our website Flower delivery The Hague you can view our range online and order a bouquet right away. Our delivery service will be happy to deliver it for you in Wassenaar!